TREE SERVICE WEST CHESTER, PA
Top Tree Service west Chester
If there is a company that can handle all of your tree service needs within West Chester, PA, it has to be Top tree service west Chester. We have a long history of providing excellent tree services, such as tree pruning, tree trimming, and tree removal, just to name a few.
At Top tree service west Chester, we value our customers very much, and we do everything we can to build good relationships with every one of them, hoping that we can both benefit from these connections.
We ensure as a prominent tree service West Chester  that our employees work on various projects in a way that is good for the environment. We are all aware of the problems caused by global warming, and we do what we can to ensure that our business practices are as kind to the environment as we can make them so that future generations don't have to pay for the mistakes we make today.
Residential Tree Service West Chester
Your trees will be given the same level of attention that we offer to our own. As a homeowner, there is a never-ending list of things that require a financial investment. There is a tendency to overlook the importance of trees and their correct maintenance, which can lead to dangerous and costly situations. 
You can rely on our team of experienced arborists to give you an objective assessment based on a sound understanding of tree care techniques. See the list of residential services we provide below.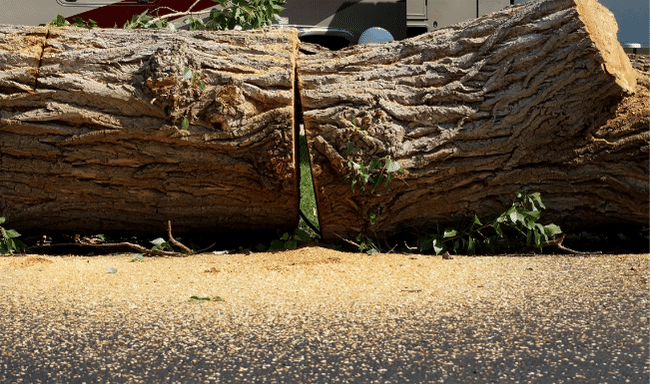 If a tree has been destroyed by a storm or for any other cause, it may be necessary to remove it. We can tell if the tree in your yard needs to be removed or not. We have the proper equipment and expertise to remove any tree safely.
It doesn't matter how big, or small your job is or how many trees need to be removed. Cranes, bucket trucks, and skilled arborists may be required for more difficult removals if the tree can be safely removed without damaging the surrounding environment. We'll utilize a chipper and trucks to remove all the wood, brush, and trash from the property.
Our trees are dear to our hearts. Property owners with trees on their properties will eventually have to deal with the likelihood of removing some of them at some point because of their dangers. Stress and disease can hurt the structural integrity of older trees.  
A risky situation is regularly created for the nearby structures and persons. To complete even the most challenging tree removals, our highly-skilled team has years of experience ensuring that property is protected while also employing the most accurate techniques.
When should you consider getting a tree cut down?
Root rot splits, cracks, and storm damage are some of the most common warning indications that a tree must be removed. In our role as arborists, it is our responsibility to assess the situation and provide well-informed advice to help you develop the most successful strategy for the future.
Keeping organisms in good health for as long as feasible is beneficial. Investing in proper training and materials is necessary because a single wrong pruning job can cause lasting damage to a tree's health. Pruning procedures specific to a wide range of tree species have been honed by our personnel, who have been trained extensively.
Prune Your Tree to enhance its Appearance.
Reduce the amount of shade and wind resistance.
Enhance the structure of the tree
Attempt to Repair a Storm-Damaged Tree
Trees Removal Service In West Chester
Dead and dying trees are not only beautiful to look at but can also pose a danger to people and property. A tree that is dead, dying, or toxic has a more significant chance of failing.
Call Top tree service west Chester if you have a tree on your property that you are concerned about  and want to get a reliable tree removal west chester pa service.
Our arborists are well-versed in removing the risk while keeping an eye on the tree's aesthetics and the surroundings.
Not only do you get the services you need, but your choice of our firm for tree removal also helps benefit the environment with a tree care. 
Your commercial property's value and curb appeal will be enhanced if it receives regular tree pruning and landscaping maintenance. An experienced, professional tree service provider can help you prioritize your tree and lawn care needs and build a comprehensive, cost-effective management plan so that you may better manage your landscape. Top tree service West Chester offers various services with a tree care specialist, including light land clearing. 
Our organization can meet all your land-clearing requirements, regardless of whether you are an individual homeowner or a utility company. Because of our meticulous attention to detail, you can rest assured that all of our services will be delivered on time, without danger, and to your absolute pleasure. For this reason, we are better equipped to evaluate the project and provide a beneficial outcome for our customers.
Affordable Tree Service Company In West Chester, PA
Our goal is to help your trees continue to grow for many years to come. Our Certified Arborists have obtained the training required to provide you with competent and trustworthy tree care with this ultimate goal in mind.
You won't have to worry about a thing while we're on your property. Our estimate will arrive with a copy of our proof of insurance attached so that you won't be left in the dark about anything.
You should hire a qualified arborist for a variety of reasons
Arborists are experts in tree care who have received specialized training and are well-equipped with the knowledge and tools essential to provide the best service possible.
Investing in tree care by following industry standards can pay off handsomely in the long run. When trees are properly cared for and maintained, your property's aesthetic appeal and total value can increase. Without adequate care, trees can become a significant liability. 
It is dangerous to work on trees, especially when it involves cutting or removing large trees. When it comes to tree work, you should only trust those who have been adequately taught and equipped to do so securely.
Call us right now for the best tree services within the Chester area.
It costs around 113 dollars.
Trees can become weaker and less likely to survive if they are not trimmed. Pruning is a term used to describe the process of removing diseased, infested, or interfering branches from a tree.